HOME / Department /
Hypertension center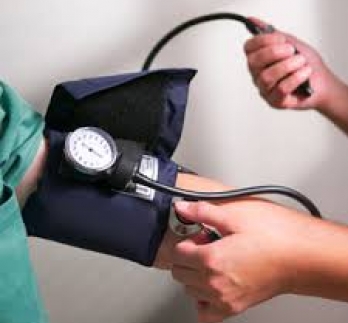 Hypertension center
The Hypertension center has opened in Lebanese Hospital Geitaoui UMC in March 2015 in coordination with Professor Roland Asmar.
The management of Hypertension & Vascular Diseases relies on the following principles:
A multidisciplinary approach for effective disease management.
Team based strategies leading to a potential method for improvement of antihypertensive treatment.
Within the hospital, the hypertension center interacts with the following divisions to provide the best quality of care:
Cardiology
Nephrology
Endocrinology
Gynecology
Ophthalmology
Neurology
Urology
Intensive care
Surgery
Vascular surgery
Radiology
Angiography (including angioplasty with stenting)
Clinical chemistry (including special tests for diagnosis of secondary forms of hypertension)
The specific tasks for each the hypertension center are:
to provide the best possible clinical management of patients with high blood pressure;
to set standards in the diagnostics and treatment of hypertension;
to evaluate and improve BP control for primary care, specialists and hypertension centers;
to offer continuing medical education opportunities
to carry out research represented by papers in peer-reviewed international or local scientific journals;
to cooperate with other ESH Hypertension Excellence Centers;
to cooperate with the ESH Scientific Council.
The opening of the Hypertension Center in the Lebanese Hospital Geitaoui UMC has contributed to:
A higher healthcare quality based on international standards and guidelines in the field.
The academic role of the hospital,
The hospital alignment to Accreditations requirements including the existence of excellence center(s).
Growing up the hospital International network as the hypertension center requires the cooperation with other excellency centers and scientific councils.
For more information, kindly contact the Hypertension center on 01-590000 Ext 8895.